Ascend+
Join explorer Wade Davis and our Clinical Director, Donald Currie, Registered Psychotherapist as you Embark on your ASCEND+ program and retreat for self-betterment.
While on Retreat you will be cared for by Algonquin Highlands' Clinical Director Donald Currie, RP, and his team of leading massage therapists, and hospitality experts providing a new paradigm for well-being.
Wade Davis
Wade is an anthropologist, ethnobotanist and author.
As an explorer and researcher, Wade studies Indigenous cultures and their use of plants for medicinal and spiritual purposes. His work has taken him from his home in British Columbia, Canada, to Borneo, Nepal, Peru, Haiti, Benin, Togo, Greenland and now to co-host an ASCEND+ Retreat at Dimensions Algonquin Highlands.
read more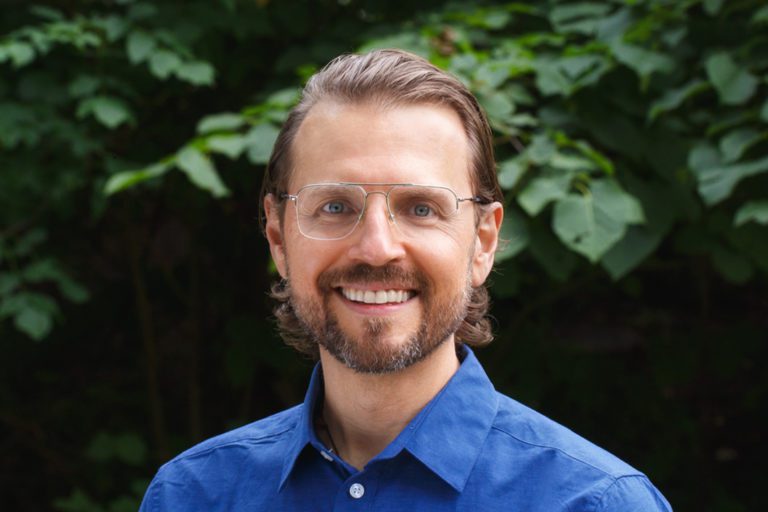 Donald Currie, RP
Clinical Director, Dimensions Algonquin Highlands
A registered psychotherapist and integrative mental health provider with over 20 years of experience, Donald leads Retreat programming at Dimensions Algonquin Highlands. His clinical work focuses on healing through somatic and trauma therapies that are evidence-based and supported by neuroscience research. To guide Dimensions guests in the process of preparing and integrating their ceremonial experiences, he integrates relational somatic psychotherapy, sensorimotor psychotherapy, EMDR, Acceptance and commitment therapy, and internal family systems therapy with complementary wellness practices. He has received training and certification in psychedelic guiding, psychedelic assisted psychotherapy, Somatic Psychedelic Psychotherapy, and ethical right relationship in psychedelic therapy.
Over the course of his career he has worked entirely with people looking to improve their mental health. He has extensive experience in working with PTSD, depression, anxiety, trauma, complex family dynamics, grief and relationship challenges. Donald was a key member of the clinical team at Helix Healthcare Group, a treatment facility for mental health and addiction. For over two decades Donald has based his own private practice in Toronto. He believes in the importance of reciprocity and worked to remove the barriers of access by providing free mental health services to marginalized individuals at his private practice.
read more
---
The ASCEND+ Retreat is held in a uniquely western container: it is supported by rigorous health and safety protocols and is among several well-being programs developed by Dimensions' team of experts. The Retreat's five-star environment is a ground-breaking opportunity to leave the everyday behind. Pause, reflect, and connect to an enhanced sense of purpose.
Ascend+
The three phase
Ascend+ Program
Continue your transformational journey
Ascend+
Pre Retreat Participation
Featuring guided preparation over one week in advance of arrival: (virtual group meetings, dietary advice, videos, worksheets, meditations)
DAILY ACTIVITIES (per day, beginning on Friday):
Morning group Wellness Sessions (movement,yoga, qigong)
Nature group (forest therapy)
Three Body Work sessions, one choice of:  acupuncture, massage, or Thai massage
Three individual Wellness sessions, one choice of: individual breathwork, reiki, sound healing, cranial sacral therapy, hot stone massage or mindfulness meditation
Optional cold exposure therapy (cold plunge)
Optional Flotation therapy (sensory deprivation in a float tank) or BioSound therapy table (biofeedback)
Seasonal outdoor activities (hiking, forest bathing, foraging, swim, canoe, kayak, paddleboard)
Retreat welcome and site tour, followed by nature therapy walk at leisure
Evening Sound Bath in Ceremony Dome
Morning Wellness session (movement practices, yoga, Qigong )
Choice of Bodywork sessions (one choice of acupuncture, massage, or Thai massage)
Three individual Wellness options (one choice of individual breathwork, reiki, sound healing, cranial sacral therapy, hot stone massage or mindfulness meditation)
One Ceremony preparation, group
Evening plant medicine conversation, followed by Q + A with Wade Davis
Evening group preparation and breathwork with Plant Elder in Ceremony Dome
Interpretive Walk in the woods with Wade Davis (morning)
Morning Wellness session (movement practices, yoga, Qigong )
Choice of Bodywork sessions (one choice of acupuncture, massage, or Thai massage)
Three individual Wellness options (one choice of individual breathwork, reiki, sound healing, cranial sacral therapy, hot stone massage or mindfulness meditation)
One psychedelic Plant Medicine Ceremony (cannabis)
Self-reflection evening
Morning Wellness session (movement practices, yoga, Qigong )
Choice of Bodywork sessions (choice of acupuncture, massage, or Thai massage)
Three individual Wellness options (choice of individual breathwork, reiki, sound healing, cranial sacral therapy, hot stone massage or mindfulness meditation)
One individual psychotherapy session (1 hr)
One Group psychotherapy for integration (2 hrs)
One evening Cacao ceremony, followed by ecstatic dance
Morning closing Ceremony ( Fireside or in Ceremony Dome)
Ascend+
Post Retreat Integration
Guided integration over two weeks
Virtual group discussion

Videos

Meditations
Retreat Inclusions:
Private accommodation and private bathroom, soaker tub, walk-in shower
All meals, drinks, and snacks (healthy and organic)
Interpretive Walk in the woods with Wade Davis
Evening plant medicine conversation, followed by Q + A with Wade Davis
One psychedelic Plant Medicine Ceremony using cannabis
One Ceremony preparation, group
Three individual Body Work options (choice of: acupuncture, massage, Thai massage)
Three individual Wellness options (choice of individual breathwork, reiki, sound healing, cranial sacral therapy, hot stone massage or mindfulness meditation)
A Flotation therapy session (sensory deprivation in a float tank)A BioSound therapy table session (biofeedback)
One individual psychotherapy session (1 hr)
One Group psychotherapy for integration (2 hrs)
Daily morning group movement and/or meditation (yoga, Qigong)
Daily Nature group (forest therapy)
One evening group Sound Bath
One evening group Breathwork
One evening cacao Ceremony, followed by ecstatic dance
Optional cold exposure therapy (cold plunge)
Seasonal outdoor activities