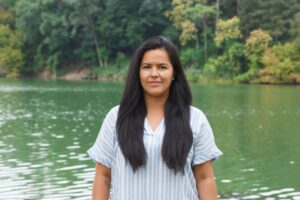 Executive Chef, Dimensions
"Our connection to the earth and ourselves is strengthened when we eat with mindfulness and reflect on the experience," says Chef Echeverria. Born and raised in Veracruz, Mexico, Miriam moved to Canada in 2008 and swiftly made her entrance into the Toronto culinary scene. Miriam was named "one of the reasons to love Toronto" by Toronto Life magazine and one of the 16 best female chefs in the city.
As founder of Cheffing 4 Good, a non-profit organization in support of women in need, she hosts charitable, plant-based dinners in collaboration with other women in the industry.